In Russia the
"Tank Biathlon 2015
" competition will be held this year. Participating are not less than 13 countries:
Angola
Armenia
China
India
Kazakhstan
Kuwait
Kyrgyzstan
Mongolia
Nicaragua
Russia
Serbia
Tajikistan
Venezuela
Tajikistan and Nicaragua are first time participants in the competition. Except for the Chinese, which will utilize the Norinco Type 96A, all countries will use the T-72. According to Russia Today, the tanks will be in the T-72B3 configuration - this however seems to be questionable, as countries other than Russia do not operate this tank and the crews hence will be less trained on the equipment.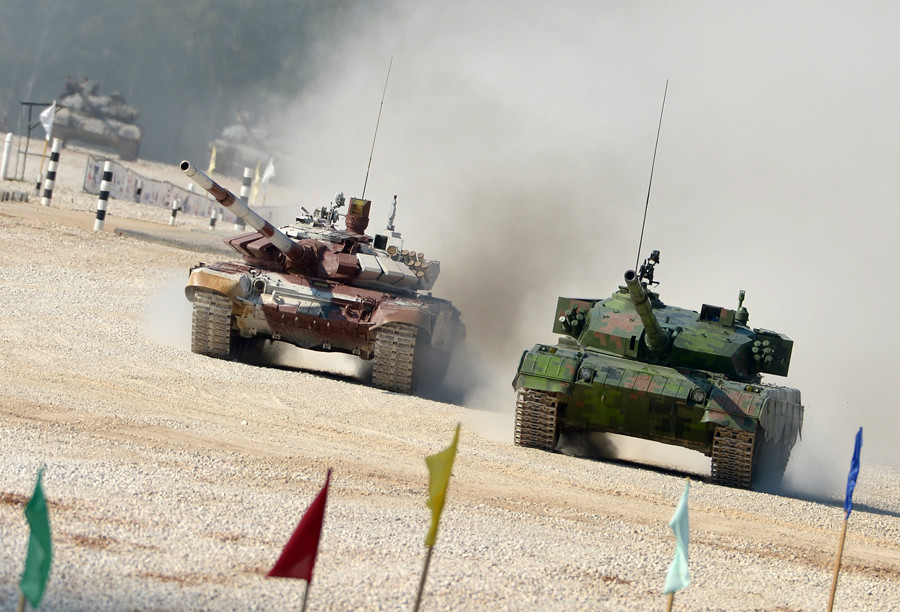 T-72B3 and Type 96A tanks
Each country gets a total of four tanks - one spare vehicle and three for the competition. One run at the tank biathlon will take at least 28 minutes, an increase by 5 or more minutes of the previous year's 23 minute run.
Tank/tank crew competitions have a more than half a century long history. During the Cold War the
Canadian Army Trophy
was a competition between the NATO forces in West-Germany.
The "Tank Biathlon" is a rather recent competition hosted by Russia. The community of Leopard 2 user countries has the LEOBEN cup.
Source:
Russia Today